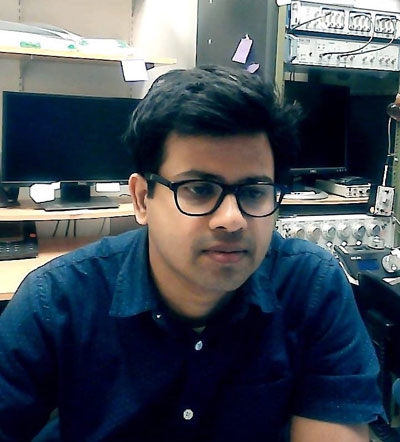 Postdoctoral Fellow
Soumya obtained his medical degree (MBBS, Bachelor of Medicine and Bachelor of Surgery) in 2006 from R.G.Kar Medical College and Hospital, and completed residency (MD, Doctor of Medicine) in Medical Biochemistry in 2012 from Institute of Post-Graduate Medical Education and Research in Calcutta (Kolkata), India. He obtained his PhD degree in 2018 in Neuroscience from Rosalind Franklin University of Medicine and Science in North Chicago working in the laboratory of Prof. J. Amiel Rosenkranz. He received the Grant-in-Aid of Research award from the National Academy of Sciences, administered by the Sigma Xi, the Scientific Research Honor Society in 2017 as the principal investigator.
As a Postdoctoral Fellow in the Tasker lab, Soumya is working on an NIH-funded project, in collaboration with Prof. Nicholas W. Gilpin of LSUHSC, investigating the effect of traumatic stress on the GABAergic inhibitory post-synaptic currents in BLA principal neurons in response to acute ethanol.
Soumya's long-term independent research interest is to investigate how stress and addiction modulate amygdala neurophysiology with emphasis on their underlying neuro-immune connections. In his free time, Soumya enjoys driving, playing chess, listening to music, drawing, and exploring different places.